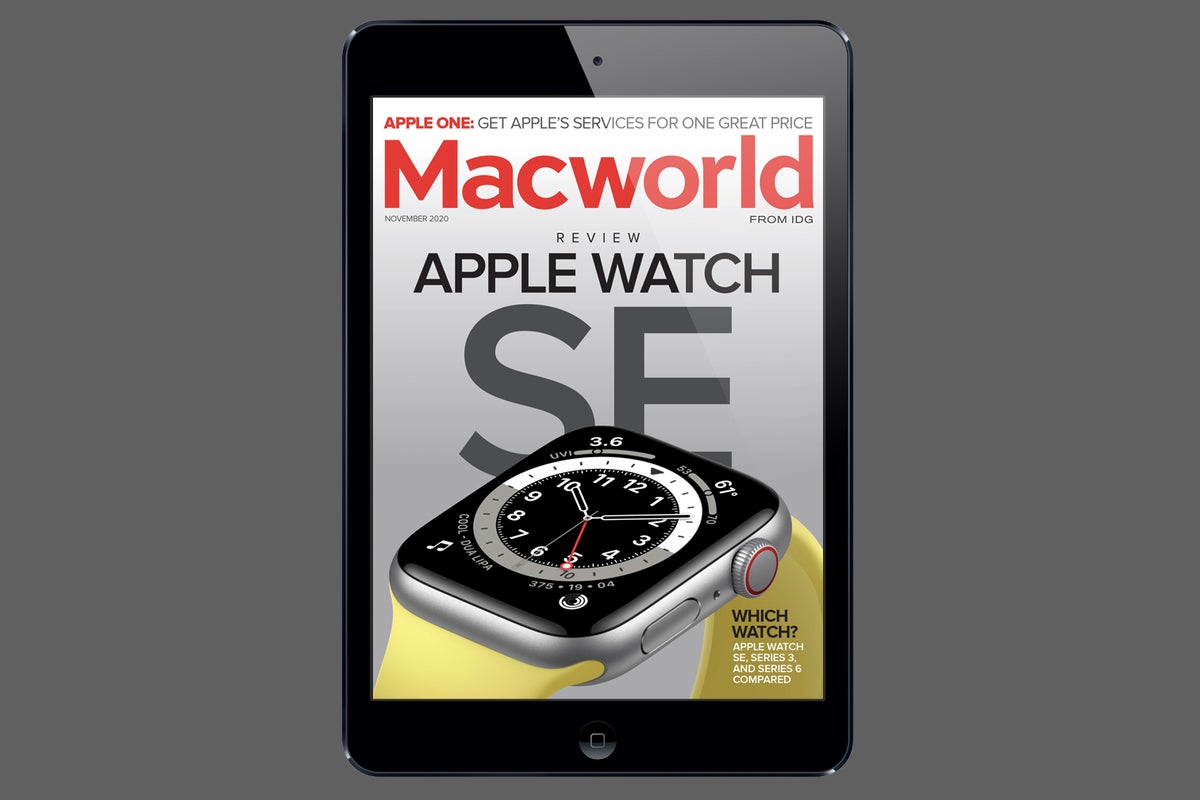 Every day, Macworld brings you the essential daily news and other info about all things Apple. But staying on top of that torrent of information can be a constant challenge. One solution: the Macworld digital magazine.
In the November issue
In November we review the Apple Watch SE. Is it the right watch for your wrist? We compare the SE to the Series 3 and Series 6. Find out everything you need to know about Apple One, Apple's new subscription bundle. Plus, make your Chromebook look like a MacBook.
Also in this month's issue:
• MacUser: Want to run Mac OS 8 on your Mac? Now you can. Plus, what Apple's new 'everything' gift cards mean to iTunes deals
• MacUser Reviews: ExpressVPN, iClock
• iOS Central: iPad (8th generation) review. Plus, where does the Apple Watch go from here?
• iOS Central Reviews: Unread 2, Mauvio
• Working Mac: The problem with Apple Mail's junk filtering. Plus, don't want your email addresses auto-completed in Safari? We have steps to diable it
• Playlist: How to improve Bluetooth audio quality on a Mac. Plus, does the
Continue reading at source website